About Me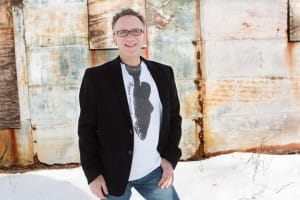 In 1984 I started in the silk screen business in Saratoga Springs, NY as an assistant to art director Joe Robinson. (Whom I credit my appreciation for detail to.)
Since then, I've managed several silk screen shops in the Northeast gaining hands on experience in art design, screen making, ink mixing, hand silk screen printing & customer service. Exposure to many art style & techniques helped in developing my own graphic vision of Adirondack wildlife & landscapes.
In December 2000, "Impressions" magazine awarded my "Adirondack Patch" design 1st prize for outstanding manual textile screen printing. Union Ink Company, manufacturer of the suede ink I used to achieve a leather look & feel, stated, "…it is the best representation of suede ink we've seen."
Wow, thanks guys!
So, here I am just a few years older with my own business & web site. I hope you like my designs & hope you stay tuned for more to come.
Eric
---
A few quotes from my customers…
"Eric, I have nothing but positives to say about you & your product. Products are great quality & new & refreshing. Service couldn't be any faster! If all my business relationships were like this, I would be even more successfull!"
Tom Walton, owner WATERFRONT LIVING
"Eric, your "happy camper" items went real fast. Thanks for the friendly service."
Janice Benoit, manager SUGAR RIDGE CAMPGROUND
Eric's service is fantastic. He really works well with his client to get them what they want. The quality of his product is the best, prices are decent and he's just a pleasure to deal with. That's what keeps me coming back (really!)"
Crystal Tarasiuk, manager WORD OF LIFE INN BOOKSTORE
Eric Melito and ONE on 1 Design has truly made me a Happy Camper! I can't say enough good things about Eric; his service is superior and his turn around time is most efficient. I have been truly pleased with the quality of ONE on 1 Design's products. I can't wait to work with Eric again as the New Year is here!
Sue Hunsiker, manager LAKE GEORGE R.V. PARK